This is a very belated post, but better late than never right? I've been nominated by two amazing bloggers–Susanne Valenti and Bianca The Ultimate Fangirl for this award. Please check out their blog guys cause they are two awesome people!
The rules:
The Rules:
Put the award logo on your blog
Answer the 7 question set by the person who nominated you and create 7 new ones
Thank the people who nominated you, linking to their blog
Nominate however many people you like, linking to their blogs
Let them know you nominated them
---
Susanne's Questions for me:
1) Which book character would you want to meet and why?
Xemerius from the Ruby Red trilogy. Because he is a dead demon with sassy humor, an infinite expertise in the field of history, and he likes to eat ghosts.
2) Which book do you wish they'd adapt into a movie or TV series?
The Iron Fey series just needs to be made into a movie/tv series! If it's a movie I hope the creators of Narnia make it cause they would get the faeries just right!
Who is your favourite author?
My all time favorite YA author is handsdown Laurie Halse Anderson. She is flawless people–she can make even the most simplest of plots seem so beautiful. Just love her!
4) Which Disney character would you be?
I have always wanted to be this particular redhead. She is by far my favorite Disney princess! Plus, unlike in the original stories, she doesn't die in the Disney version
5) Do you have any pets and if so what?
My idea of a pet is a rock. Why? Cause when I was eleven/twelve years old, I saw a baby sparrow (not my pet) die right in front of my eyes. A few years later, I held a tiny chicken in my hand (this one was my pet) and watched while it took it's last breath. I am traumatized enough after these two events that the thought of keeping pets make me cry.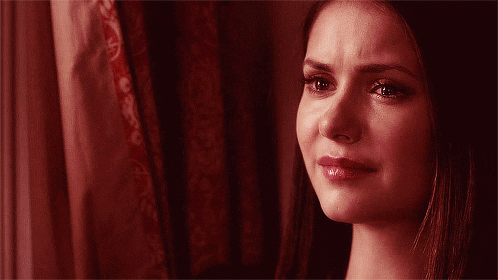 6) Is there any book that you would change the ending of and how if you would?
Leigh Burdago's Ruin and Rising and if I told you how I would be changing it I'd have to give spoilers to what is probably the most epic series ever.
7) What's your idea of a perfect night in/out?
The perfect night in: me, my mom, and my sister in the tv room watching Fringe with my dad next to us doing whatever it is he does on the laptop.
The perfect night out: going for a long drive with my cousins, my mom, my sister and my aunts until 2-3 am in the morning. We used to do that a lot back when we were a joint family
---
Bianca's questions for me:
1) What is your most favorite underrated book? If you have a lot, feel free to list them down.
Now there's a lot of underrated books whose names aren't coming to mind at the moment, but off the top of my head I'd say Tara Hudson's Hereafter series and Anna Jarzab's Many-Worlds trilogy. You guys should seriously give these books a try! They're mind-blowing.
2) Are you a fast reader or a mellow reader?
Somewhere in between. It usually depends on the non-bookish aspects of my life rather than on the book itself.
3) Any favorite Booktuber/blogger?
I've many favorite bloggers. Just look at the long list of people I'm following.
4) How did you pick up your blog name?
I actually answered this in the About section of my blog…or atleast I think I did. "Bookish Freaks" is actually one of my cousin's nickname for me–none of them are readers, so my obsession with books seem incomprehensible to them. How pitiful they are, aren't they?
5) Did you ever fall asleep with a book on your face?
If we are talking about textbooks/school books then yes, it happened several times. In fact when I was a little girl, I used to pretend I'd fallen asleep studying just so I could escape homework.
6) What genre makes you cringe?
Certain Christian mythology where the concept of God and innocence and goodness in general is just plain twisted. Certain non-fiction that focus extensively on politics, economics and social studies and whatnot.
7) Can you give us an advice if ever we have a reading slump?
Look for light, fluffy, nonsensical reads, especially ones filled with stereotypes. Either you'll enjoy the lightness of it enough to get back on track, or you'll be annoyed enough to want to read a good book and quick!
---
I'm going to be real sweet and nominate some bloggers I have discovered recently. Sorry if I am nominating anyone who has already been nominated!
My questions for you:
Do you have any bookish playlist? (ie a list of songs that remind you of any book, character, book series, etc). Do list some of the songs if your answer is yes.
Favorite book-to-film or book-to-tv-show adaptation?
What are your top 10 favorite book covers?
How long have you been blogging and what has it been like?
Do you have any blogger goals?
Your favorite blog meme?
If you had to create a blog meme/feature/tag what would it be?
Thanks again for the nomination Susanne and Bianca! Love you both ♥♥